BlackBerry took all the opportunity to make things right in their new masterpiece, the BlackBerry Leap.
BlackBerry Leap may be also distinguished as the BlackBerry Z10 predecessor visually, as you can see the details; the curvy shaped back case that lets you get an extra grip to avoid sudden phone drop you don't want to happen in your precious phone. Plus the convincing design and texture made just for you, the customer.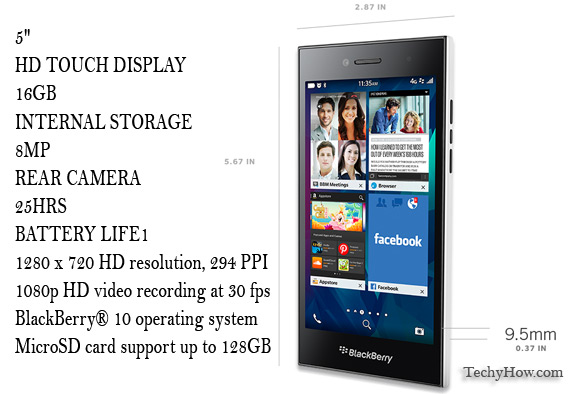 BlackBerry Leap will offer you the right thickness for user friendly handling experience, It has the 9.5mm thickness that are not so common compared to other manufactured device in millennia. It is also said that it is budget friendly even it is in mid-range device of 2015.
The 3.5 audio jack is located at the top of the phone beside the power button and the volume right rocker is in the right side.
Camera
Leap has an 8 megapixels camera at the back and with a combination of 2 megapixels in front, full HD is also available in its features.
Display
This device has a 5.0 inch display in 720P still good for watching videos and playing high resolution games.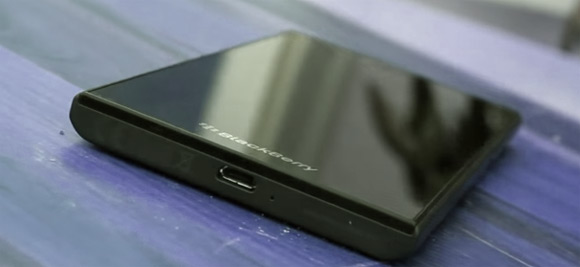 Performance and inside the hood
BlackBerry Leap has its own version of BlackBerry OS 10.3.1, Qualcomm MSM8960 Snapdragon S4 Plus, Dual core 1.5 Ghz Krait. It also has an Adreno 305. It has a huge 16GB Internal storage that is surprisingly still upgradable to 128GB using the Micro SG support. It has a 2GB RAM.
The battery has a 2800mAh that Blackberry claims that the battery life can withstand usage up to 25 hours.
BlackBerry Leap Unboxing Video
This device may be the best manufactured phone ever by the BlackBerry Company since they are coping up with their negative market share issue.
This device will be available at the earlier part of June 2015.