When Filipinos get sick they first try various ways to be better. Many think that going to the doctor is the last resort they have because it is expensive. Hospitalization could immediately cost thousands, and for those without health insurance and regular jobs, it is something they just can't afford.
Filipinos can easily register an account on PhilHealth to have health care benefits. You can either pay the premiums every month, quarterly or yearly. You can also be a voluntary member, so even those who does not work in a big company can easily be an active member. Members and their dependents can get hospitalization and health subsidies.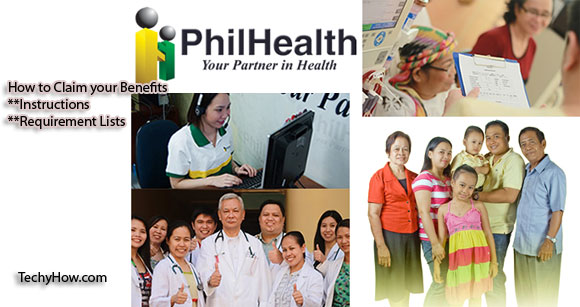 To claim the benefits, there are certain conditions that must be met by the member or a dependent. At least 3 months worth of premiums must be paid within the six months of confinement.
For pregnant women, claiming of new born care packages, selected surgical procedures, radiotherapy, chemotherapy and dialysis, the member should have paid nine months worth of premiums in the previous 12 months.
For confinement, the dependent or member must be confined in an accredited hospital for at least 24 hours caused by a disease or an illness. The physician must also be accredited by PhilHealth.
Certain documents must also be provided before being discharged from the accredited hospital for automatic deduction form the bills to be paid.
1. The copy of the latest MDR (Member Data Record) must be clear. If it is for a dependent, make sure the dependent's name is on the MDR.
2. Pass the original copy of PhilHealth Claim Form 1 that you can get from the hospital, your employer or the PhilHealth. Your employer mut sing the form.
3. Show the receipts of the premium payments. If you are employed, you can just submit the Certificate of Premium Payments together with the OR numbers.
4. Show your PhilHealth ID and valid ID. Check with the hospital about their rules on PhilHealth submission. If you cannot submit the requirements and forms personally, a representative can submit them for you provided that you give an authorization letter.
Submit the requirements in the hospital before the end of confinement and PhilHealth benefits will automatically be deducted from the bills to be paid. Philhealth will also send the deduction payment notice with the other details to your mailing address.
It is better to always pay your premiums as health services are not cheap in the country. If you are not yet a member, register now.

Philhealth and SSS can be use to help you pay your hospital bills, You can check here on how to register and check your SSS contribution online.
Have you tried getting philhealth assistance? Do you have any good or bad experience that you can share below?