If you check Lenovo A7000, It is like a Lenovo A6000 phablet version; this monstrous device weighs 140grams with 5.5 inch display, new trend of smartphones the phablet version.
Even this device is made out of plastic casing, it doesn't mean that it is cheap, it serves good grip for a plastic cover, you can locate its power button and volume rocker on its extreme top right that are made of metal component. Lenovo A7000's camera have a dual flash located at the extreme top left of the back casing, This device comes with Dual SIM system plus the Micro SD Card slot to improve your saving file capacity.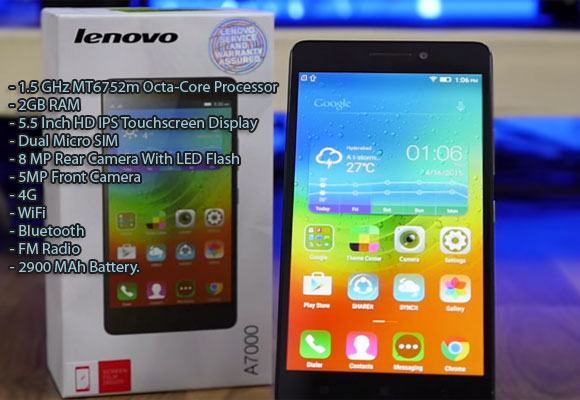 Inside the hood
Lenovo A7000 is powered by an Octacore Mediatek MT6752m SoC with 1.5 GHz per core, plus the 2GB RAM with 9GB Internal storage upgradable by its micro SD slot that supports up to 32GB of memory.
And also, this device has USB OTG support usable to screenshare and plug and play USB control device.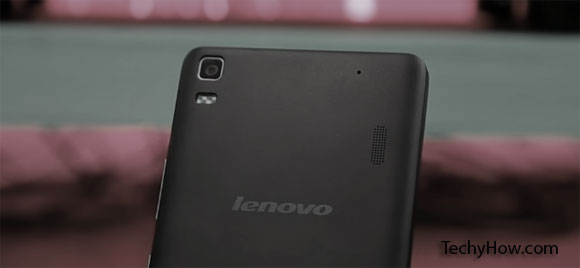 With 8mp rear camera plus the dual led flash and the 5mp front camera, a good combination for shot and pose lovers. SIM 1 supports 4G connectivity, Bluetooth v4.0m and its heavy duty 2900mAh battery.
The wide 5.5 inch display has IPS LCD version that comes with 720p and 267 pixels per inch. It also has a Dragon trail glass support.
This phone got a good display, quality video, and longer battery life span with its asset of good camera with dual flash.
Watch the video preview by PhoneArena

Lenovo phones can now compete with the other brands, with its new phone series with high level of performance and hardware built.
Have you tried using it? try it! then share your best and worst performance of their products in the comment below.