PLDT, the Philippines' leading telecommunications company, has announced a permanent up to 2x speed boost on all of its Fiber plans. The upgrade will come at no extra cost to subscribers, making it an even more attractive option for those seeking fast, reliable internet connectivity.
For those existing subscribers it will be automatically added the boosts to your accounts.
PLDT Fiber offers a variety of plans to suit different needs, from basic internet access to high-speed broadband for gaming and streaming. With the new speed boost, customers can expect even faster download and upload speeds, making it easier to stream content, play online games, or simply browse the web with ease.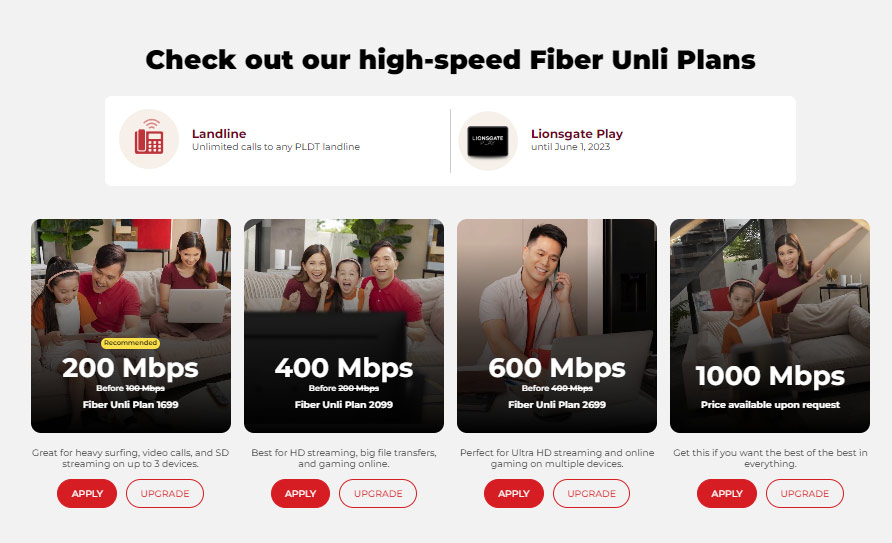 The up to 2x speed boost applies to all fiber plans, here's the list of plans currently posted on their website with its previews speed.
Fiber Unli Plan 1699 – 200 Mbps from old 100 Mbps.
Fiber Unli Plan 2099 – 400 Mbps from old 200 Mbps.
Fiber Unli Plan 2699 – 600 Mbps from old 400 Mbps.
For 1000 Mbps price it's available upon inquiry.
In addition to its speed boost, PLDT Fiber also offers a range of added benefits to its customers, such as 24/7 customer support and a free WiFi modem for select plans. Its plans are also highly customizable, allowing customers to select the speed and data allowance that best suits their needs.
Related: Netflix ends password sharing, already updated FAQs in some countries
Recently Converge updated its internet plans doubling the offered speed. This move by Converge maybe triggered PLDT to make an action for its marketing plan.
PLDT Fiber's new permanent up to 2x speed boost on all plans is a great opportunity for customers to enjoy even faster internet speeds without having to pay extra. With its fiber-optic technology and nationwide network, PLDT Fiber is a top choice for those seeking reliable, high-speed internet connectivity.