The Department of Social Welfare and Development (DSWD) stated that the Philippine Identification System (PhilSys) will be a huge help for them to have an organized and effective distribution of social services.
According to DSWD Undersecretary Camilo Gudmalin, they will be able to have proper identification of beneficiaries and it can lessen manipulation and duplication of demands and assistance.
Since the agency was assigned to give out financial aid, they experienced delays in giving out the Social Amelioration Program (SAP) cash relief for 18 million poverty-stricken families affected by the novel coronavirus.
There were reports that some households receive two or more financial support due to the social welfare department doesn't have the master list yet during those times.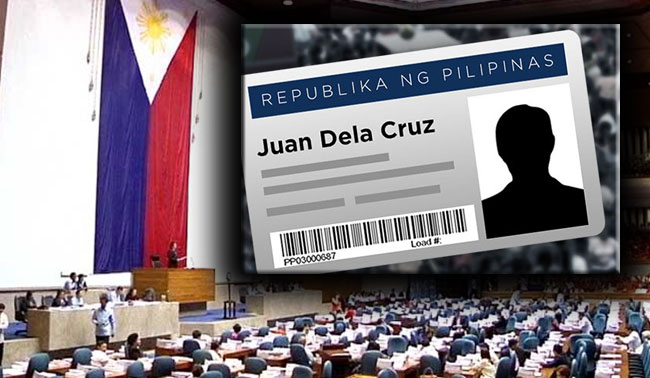 Manual operations and LGU's lack of manpower were also the reason for the slow pace in completing their task. It even took them over a month to provide the liquidation report during the first tranche.
The Philippine System Identification Act was signed by President Rodrigo Duterte last August of 2018 to produce a sole official identification card and combine other government IDs. It contains the bearer's full name, date and place of birth, address, gender, marital status, and a photo. Prior to the signing of the law, the Philippines is one of the few countries in the world that doesn't have this procedure.
Through the national ID system, the administration will have a dependable registry of vulnerable persons from the data, which results in the automatic and fast release of assistance during national emergencies even without the need of an application. It also seeks to advocate good governance, better surroundings for trade and commerce, and improved governmental transactions.
Related: National ID requirements and registration.
Past leaders tried to initiate PhilSys but they failed due to strong opposition amid fears of data privacy would be invaded. It was launched in several areas in the country but the registration was halted due to the Luzon-wide quarantine executed by the government to prevent the spreading of COVID-19 virus.
The original schedule was last April but it was now pushed to October 2020. The Inter-Agency Task Force for Emerging Infectious Diseases (IATF-EID) has also been pushing for the fast-track implementation of the National Identification System.
Meanwhile, the Department of Interior and Local Government (DILG), has given LGUs 15 days to complete the allocation of SAPs. DILG Secretary Eduardo Año said yesterday that since they already have the official list of beneficiaries, they expect to have faster delivery of cash subsidies.