People are finding PayPal both useful and convenient. It is a reliable way to buy your stuff online and receive payment for a service or product. In the Philippines, not all banks are tied up with PayPal, it means not all can provide a suitable way to verify a PayPal account.
If you want to verify a PayPal account, UnionBank can help you with its EON Visa Debit card. Once you already verified your PayPal account, online transaction will just be a breeze.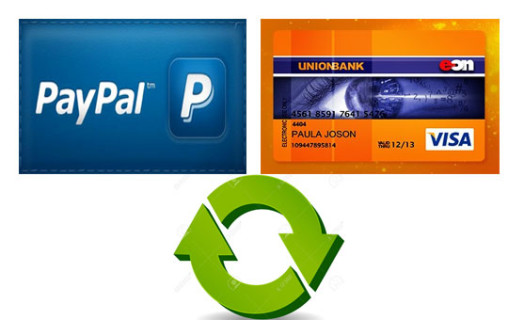 1. First of all, start by signing up a PayPal account in its official website. Make sure to choose Philippines for your residency and peso as your primary currency. This will make your transaction easier.
2. It you are planning to use your PayPal account for international transactions, you can also choose other currencies like dollar. You can use your EON bank account to verify your PayPal, but make sure that it has at least Php200 in it. With this amount, PayPal can verify that your account is active. Do not worry about your money as it will be returned once the verification is done.
3. If your PayPal is already a verified account, you can easily link your EON Visa Debit Card through"Add Credit/Debit Card". If you are not yet verified, click"Get Verified". You can link up to eight cards, however, you can only add one card at a time.
4. Then, key in the details required of your bank. Make sure that all details are correct. The bank name must be complete, 'UnionBank of the Philippines' with the bank code, 010419995. After putting the required bank details, type in the 16 digits written on the UnionBank EON Visa Debit Card. Do not forget to also put the Card Verification Value ( CVV) which is the last three digit of the number at the back of the card. Be reminded that EON account number printed below your name is different from your account number.  The EON card number is the one that you should type instead of the account number.
5. After successfully adding your card, you will need the Paypal Code (EXPUSE) number. It is only four digit. You can find it on the Billing Statement when you enroll your EON Account  to the bank's Online Banking facility. You can also view it online through your banking transaction history. You can also find it in the bank's printed statement around five days after receiving your EON Visa Debit Card.
6. Once you received your EXPUSE Code, log in your PayPal account and complete the verification process by clicking "Finish Expanded Use Enrollment"found in the Account Overview. Enter the EXPUSE Code and wait for the confirmation message. This might take 48 hours.
You can use your EON Visa Debit Card to fund your PayPal account or withdraw your fund.
Check here: Complete step by step guide in verifying your Paypal account