Days after the implementation of General Community Quarantine (GCQ) in Metro Manila, the Department of Transportation unveiled its road plans in EDSA.
According to DOTr Secretary Arthur Tugade, they have to balance in providing transit and avoid the spreading of the novel coronavirus. Each seat, queue lines, and alleys are all marked as a preparation this Monday.
He also added that the landscape of the country's busiest highway will be transformed into bicycle lanes. If the trial will be applicable, then it might become permanent and will be practice in different regions. The innermost lanes will be dedicated to buses while outermost ones will become bike lanes. On the other hand, the lanes in the center will be exclusive for private vehicles.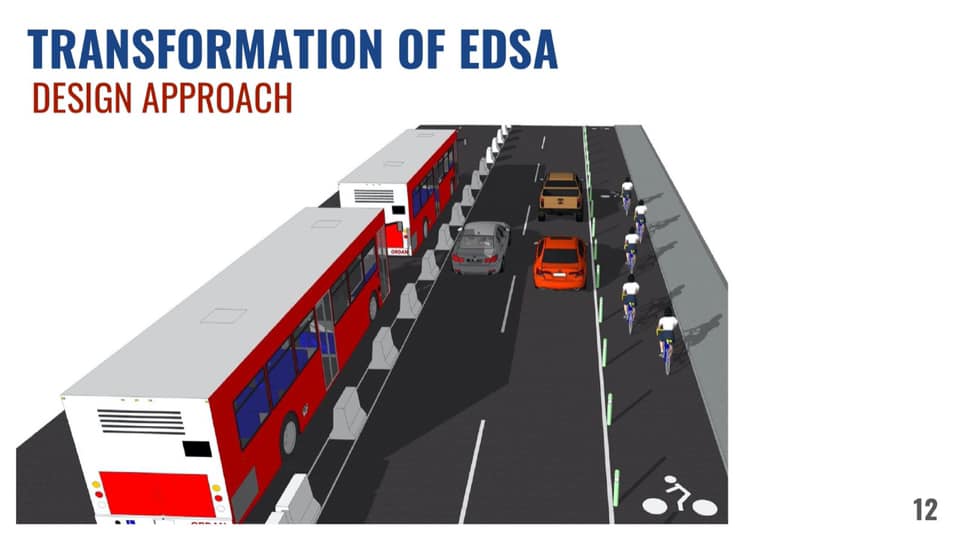 There will also be 2 phases for the recommencement of mass transport:
Phase 1 (June 1 to 21) – taxis, train systems, P2P buses, Transport Network Vehicle Services (TNVS), shuttle services, and bicycles
Phase 2 (June 22 to 30) – public utility buses, UV Express vehicles and modern jeepneys
These methods will carry out cashless payments through PayMaya or G-Cash, diminish the number of commuters, and follow safety protocols such as wearing face masks, frequent sanitizing, and using thermal scanners. Cleanse facilities will also be established on various public transport terminals and contact tracing will be organized.
When asked if traditional jeepneys will be enabled to operate on Phase 2, Assistant Secretary Goddes Libiran revealed that their main priority, for now, are those on the higher part of the hierarchy of PUVs like buses and trains. If ever there won't be sufficient, then old-fashioned jeepneys will be qualified to utilize.
The agency will also add more bus stops across the Metro throughout the two-phase project and passengers will need to use the pedestrian lane on each stop to cross on the interstate of EDSA.
Upon learning their plans, several unions applauded the executive department. Manila Moves, a commuter group said that they will benefit from it while bicycle advocate, Cycling Matters, recommended planting more trees on possible cycling passageways in favor of bikers.
On the other hand, PISTON, a militant transport group, criticized DOTr for being discriminatory to those who were not able to modernize. They are also planning to have a noise barrage on Monday to express their disappointment with the current administration.
There are a total of 75,000 registered jeepneys in the Metro alone and 3% of them transition into Euro-4 compliant automobiles.