DSWD and DICT launches app for faster subsidy distribution
During a virtual press conference yesterday (May 14), the Department of Social Welfare and Development (DSWD), and the Department of Information and Communications Technology (DICT) introduced the mobile application "ReliefAgad" that will gather information about Social Amelioration Program (SAP) beneficiaries.
The newest online platform was developed by the Developers Connect Philippines (DEVCON) that can help the local government units in distributing cash assistance for those who are currently affected by the COVID-19 pandemic.
According to DSWD Undersecretary Danilo Pamonag, the quick relief system will hasten the delivery of government subsidies especially on the second tranche of SAP's.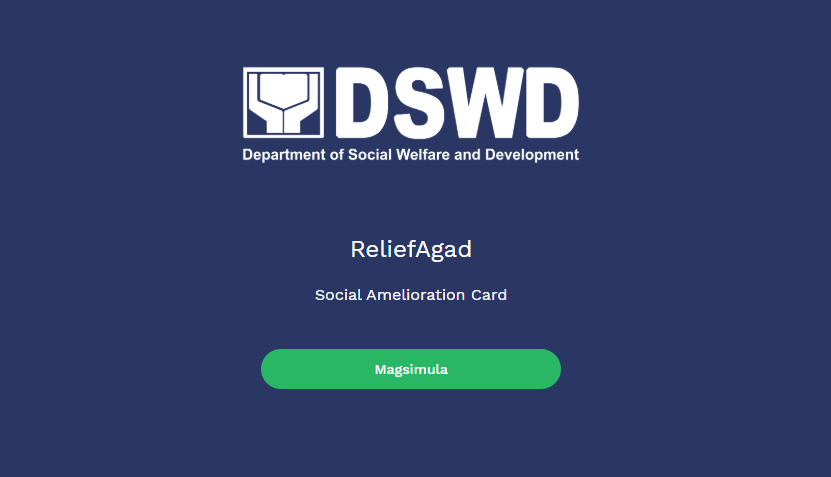 Meanwhile, DSWD Director for Information and Communication Technology Management Service Andrew Ambubuyog revealed that it was developed due to complaints such as lack of beneficiary data, a strenuous process in collecting details, and delayed allocation of cash aid.
Beneficiaries can visit and register for the Emergency Subsidy Program (ESP) at www.reliefagad.ph.
They can input the same details as they did on the physical Social Amelioration Card (SAC) forms. If the application is approved, the beneficiary will have an option for the issuance of payment whether it will be through several electronic payment systems like:
1. GCash,
2. PayMaya,
3. LandBank Cash Card
4. By Cash given by your respective local officials.
For those who don't have smartphones, they can write manually and ask for help from LGU's and teach them to encode their data. Ambubuyog also assured that none of the beneficiaries' information will be saved since the app observe the data privacy act.
On their Facebook post, DWSD stated that a total of 16.6 million families out of 18 million households got their benefits for the first tranche. That makes it Php 93.6 billion worth of cash aid was distributed. Php 75.8 billion were given to 12,507,309 low income and non-4P's families while Php 17.5 billion were rolled out to 4,024,123 4P's families.
They also guaranteed that the remaining beneficiaries who were left out will be prioritized on the next dispensation of ESP. The agency is also waiting for the president to release his written guidelines in administering the second tranche.
Aside from ReliefAgad, DSWD and LTFRB cooperated with GCash for the payout of Transport Network and Vehicle Services (TNVS) and Public Utility Vehicles (PUV) drivers from Metro Manila.
They can withdraw their cash aid on any Automated Teller Machines (ATM). As of this writing, there are a total of 11, 876 coronavirus cases in the country which 2,337 of them have recovered and 790 died.
References:
https://www.rappler.com/nation/260918-dswd-dict-launch-reliefagad-app-electronic-cash-aid-distribution-coronavirus