Here's something to complete the tech savvy's Christmas wish list. Apple finally announced that both Mac Pro and Pro Display XDR will be available to order on December 10.
Apple unveiled both products at WWDC 2019, and had been anticipated by many fans ever since. The brand new 16-inch MacBook Pro comes with new keyboard, high-resolution display and powerful processors. Apple claimed it to be "the world's best pro desktop, and Apple Pro Display XDR, the world's best pro display."
The 2019 Mac Pro has been totally redesigned by Apple, possibly to make up for the previous version that came out in 2013. The 2013 version had a slim cylindrical design which made upgrading to more powerful components a challenge due to the risk of overheating. On the other hand, the 2019 Mac Pro has taken a more conventional tower design which looks more like the Power Mac G5 of 2003.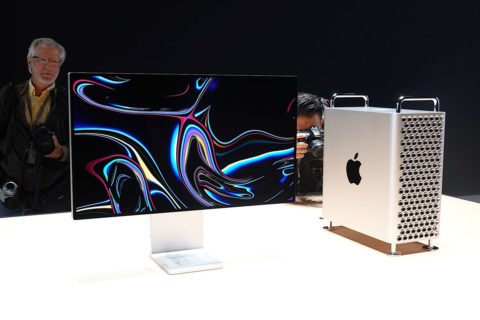 Meanwhile, the PRO Display XDR is the first detached high-resolution display Apple has sold since Thunderbolt Display in 2016. According to the company, the display boasts an exceptional brightness and contract that puts if way beyond HDR. It has a brightness of 1,000 nits, a million to one contrast ratio and a redesigned LED panel.
If you are now convinced that you need these items to complete your Christmas wishlist, ready your pockets. The Mac Pro starts at $6,000 with specs of 32-GB of memory, on octa-core Intel Xeon CPU, Radeon Pro 580c graphics and 256 GB SSS, while the Pro Display XDR will cost you around $5,000.
Although the Mac Pro and Pro Display XDR will be 'available to order' on December 10th, shipping may likely take longer due to custom configurations. So, to get yours by Christmas, make sure to place your order right after it gets available.
Tags: Apple, Apple Mac Pro, Apple Pro Display XDR