Moved over OCR scanners!
Office Lens which was introduced for Windows Phone last year, recently released its version for iPhone and Android-capable phones.
In case you didn't know, Office Lens is a handy capture app that turns your smartphone into a pocket scanner and it works with OneNote. If you love to scan your old pictures, restaurant menus, sticky notes, and business cards…here's an app that perfect for you!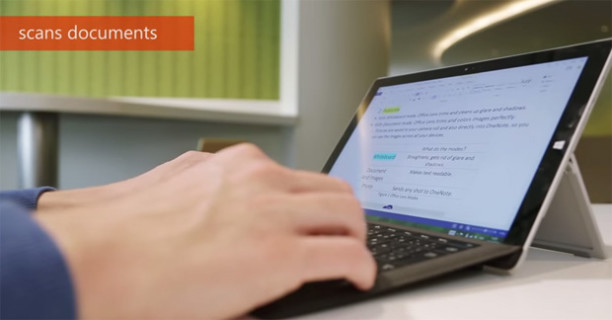 Here are some features that iPhone and Android users can do with the said app:
Recognizes the corners of a document and automatically crops, enhances and cleans up the image.
Identifies printed text with optical character recognition (OCR) so that you can search by key word for the image in OneNote or OneDrive.
It converts images of paper documents and whiteboard notes into Word documents, PowerPoint presentations and PDF files for easy editing and reformatting.
Captures business cards and generates contacts you can add to your phone.
Inserts images to OneNote or OneDrive (DOCX, PPTX, JPG or PDF file format) and gives you options to save, export and share the image.
Office Lens for iPhone is available for free at the Apple App Store. Meanwhile, for Office Lens for Android, here's how to get the said app:
Go to Office Lens Android Preview in the Google+ community.
Click the Join community tab which is located at the upper right-hand corner.
Under About this community, click the Become a Tester link and then follow instructions on the page.