Google started to make and join the phablet category, unveils the Google Nexus 6, the first ever phablet made by the Google industry. With not so common 5.96 inch diagonally with Amoled Display 1440×2560QHD with 493 pixels per inch, nothing to ask for, it is the best phablet for an android geek.
Performance and Inside the Hood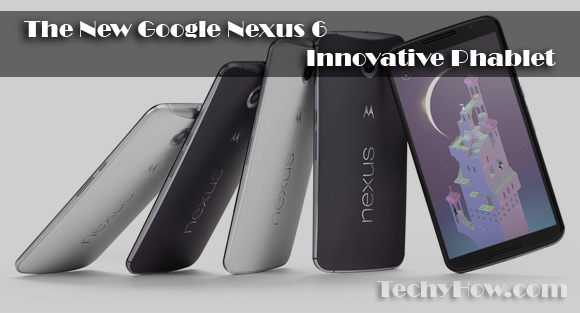 Same as its predecessor, the Google Nexus 5 that was introduced in Kitkat version, this device will be one of the first android phones that we will have the Android version 5.0 Lollipop. Plus the promising 15 minute battery charging = 6 hours battery life that the Google keep on saying.
This device runs in 2.7 GHz Quadcore Qualcomm Snapdragon 805 processor, an Adreno 420 GPU, and 3GB RAM and the monstrous 32/ 64 GB Internal Storage, but no Micro SD support. It also supports 4G LTE capable and HSPA+ connection.
Motorola Nexus 6 has Li-Po 3220mAh battery that can last for hours of heavy game and multi-tasking. Total weight of the device is 184 grams.
The Google Nexus 6 is also little bit impressive in terms of its camera settings and specifications. The camera has 13 mega pixel with f2.0 lens, an image stabilizer support, and good sensitivity in low light surrounding. And this device also has a dual front facing speakers.
Price may vary depending on the internal storage sizes; the starting Philippine price of the 32 GB is P23, 575.00 and P26, 980.00 for the 64GB Internal storage version.