Having a hard time to travel to and from SSS office?
Here's the solution for those who want to check their contribution without the hassle of traffic around the Metro. It's free and you can check your monthly premiums and loan balances from your mobile phone or laptop.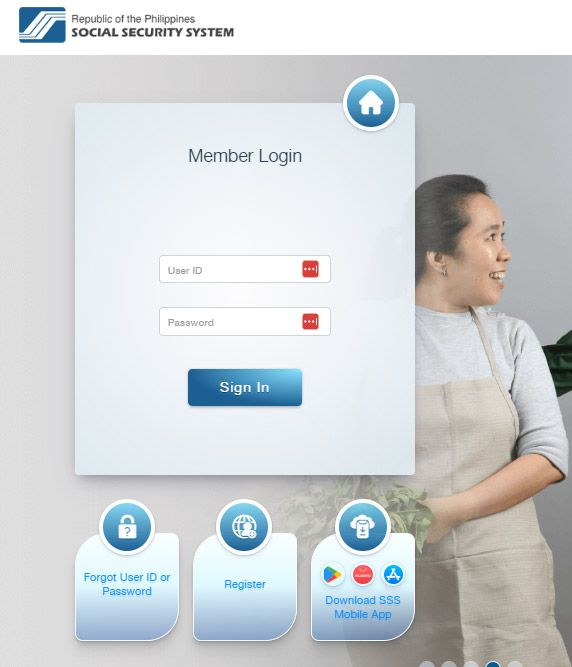 One of the best things about checking your SSS contributions online is that you can view your SSS Static Info and employment history, download it to your computer and print it out so that you can review your previous payment.
Follow these instructions on how can you view your SSS account at the comfort of your humble abode.
Go to SSS Website. Sign up for a member account. Fill out the online form which you need to add your membership details. Then, SSS will email your log-in deets. Remember to complete all required fields on the registration form and check the infos before hitting the Submit button.
UPDATED: How to register and get your SSS number online.
On the 2nd phase of SSS registration form, you need to add the information needed in this field:
1. ***SBR No./OTC (For Self-employed, Voluntary member, OFW, Househelper, and Non-working spouse)
2. If your mode of payment is over-the-counter at SSS branch, type the 8-digit following the T#
3. If you're paying it at the bank, type in the 6-digit SBR No. (Special Bank Receipt No.)
4. If you're paying through SM Bayad Center, Remittance Center or I-Remit, Western Union, type the 6-digit OTC Validation Number
5. If you're paying SSS by ADA (Auto-debit Arrangement) type 6 zeros (000000) in the SBR No./OTC box.
Tick the "I accept the Terms and Conditions" box located at the bottom of the form.
After you received an email from SSS to confirm your registration, go to the SSS homepage and log in your account as a Member.
Now, you can check your SSS Contributions and Monthly premiums by selecting the E-Services, go to Inquiry for those who want to check their monthly contribution then go to Actual Premiums.
Take note that your password at SSS website expires after 90 days, you need to change it every 90 days.
Have you tried using the SSS website? Some users are complaining on the registration process and forms on their site. You can share your experience below.