Alcatel is about to release its One Touch Flash Plus after being quiet for some time. Many are growing curious on what it has to offer in a competitive market.
Design
Not getting far away from the Alcatel Idol series, it features the same signature design Alcatel had been known for. It has sleek physique with well rounded corners. The Power and volume buttons, together with the second SIM card slot are all located in the right side. You can find the microSD and first SIM card slots in the left. The micro USB port is at the bottom while the 3.5 headphone jack port is on the top.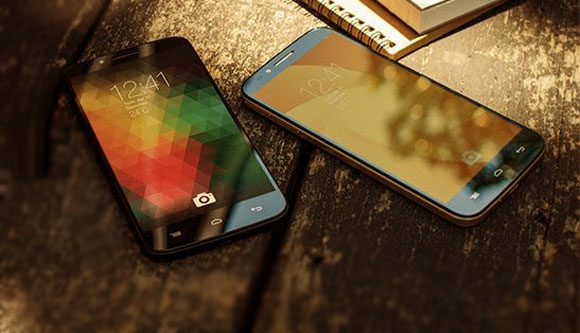 The rear camera is packed with 13MP accompanied by a LED flash below in while the speaker is located at the bottom. You will see the brand name stamped below the LED flash. The back is smooth and matte, but it is non-removable, giving no access to the battery which is 3,500mAh.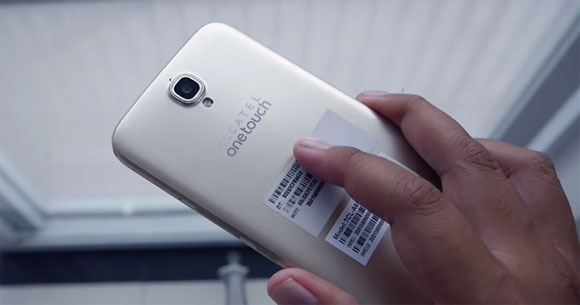 The front is finished with smooth glass while the frame is metal. Soft keys are located at the bottom, however these are not backlit. One Touch Flash Plus camera needs enough lighting to maximize its potential. The front camera has 8MP
Overall, it fits right into the hand with 5.5-inch display which gives a good grip to the user though the smoothness might make it slippery if your hand is wet or sweaty.
Display
One Touch Flash Plus had 5.5-inch IPS LCD display. With 268ppi, the screen is clear enough and the colors are crisp. While some might prefer HD LCD displays, the IPS display saves more juice and faster performance. While it is usually bright enough, you might need to adjust the screen to higher brightness when you go outdoors.
The sounds of the speakers are fine, but if you have a thing for bass, you might have to reconsider.
Operating System
Alacatel's UI does not have an app drawer but has folders where you can organize your apps. Powered by 64-bit octa-core processor, One Touch Flash Plus' RAM has 2GB and runs on Android 4.4.4 Kitkat. The response to every touch is quick.
One Touch Flash Plus also has smart gesture that gives you the ability to wake youe phone with Double Tap. It also has screen gestures that you can customize to open the phone's features even if it is in sleep mode. It already has a QR code reader.
It also has Smart Somatosensory that you can set to activate features such as the Smart Answer. Yo can answer the calls by simply putting the phone. It can also sense hand gestures, so you can browse through the gallery by waving your hand on top of the screen. Take photos with hand gesture and answer calls by placing your palm on the screen if you are using your Bluetooth headset.
One Touch Flash Plus camera needs enough lighting to maximize its potential. The front camera has 8MP( WOW!)
AnTuTu Benchmark
AnTuTu Benchmark ranked One Touch Flash Plus with a score higher than the Galaxy S5.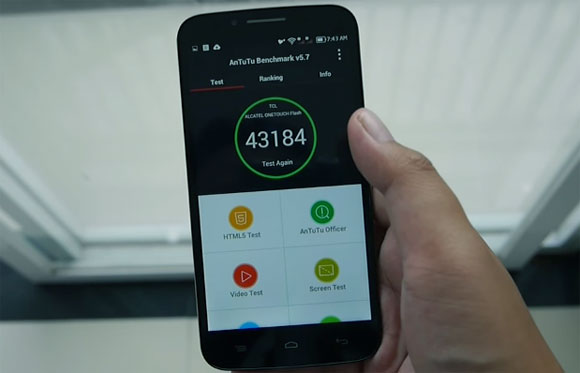 Lenovo A7000, Alcatel Flash Plus and Zenfone 2 technical comparison by YugaTech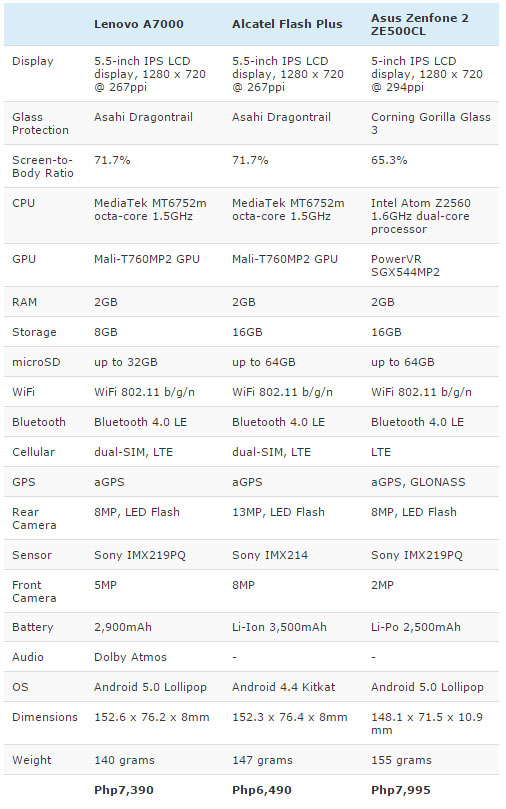 Lazada exclusively offers One Touch Flash Plus at Php6,490. The price is very competitive compared to other smartphones in the Philippine market. Though is could have better display and speakers, it can go head to head with the other brand's flagship.
Alcatel Flash Plus Unboxing and First Impression by PinoyTube
Alcatel Flash Plus Paired with Ipega Bluetooth Controller
Update: May 15 sale was sold out in 5 minutes.
Update: The May 23, 12 noon sale was out of stock in just a few minutes. 
Update: June 5 Sale was OUT OF STOCK in 1 minute.
Update: June 30, 12 noon OUT OF STOCK Gold in 1 minute, Slate in 3 minutes.
Update: July 8, 12 noon. Out of Stock in 3 minutes
Update: July 21 Next Sale
Are you one of those lucky person who was able to purchase on the "minute sale" of Lazada? Please share your experience on the comment box below.