Did you know that there are some popular video games which has Asian characters, especially Filipino?
With the inclusion of Josie Rizal on Tekken 7, a lot of us still didn't know that there are a lot of video games that has Filipino characters in it.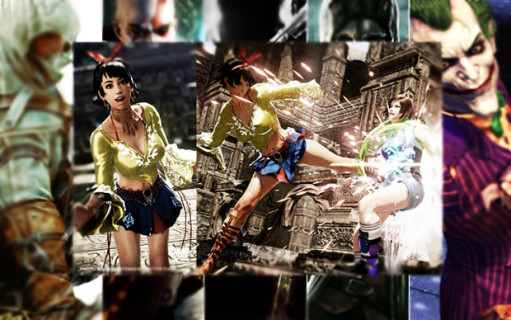 Here is the list of video games which has Filipino character:
Sampaguita's Maria, Boy, and Randy
Japanese visual novel, Sampaguita, which part of the Yarudora series. The story evolves to a man looking for Maria Santos, a Filipina suffering from amnesia. Then, two other Filipinos are thrown into the mix named Boy, an assassin for a Chinese crime syndicate who treats Maria as her younger sister, and a fellow named Randy Santiago.
Front Mission 3's Pham and Jose
Front Mission 3 released in North America in 2000. They included in the game are Pham Luis and Jose Astrada.
Pham Luis is a 17-year old girl who is a member of the Luis family, the richest family in the Philippines. Then, Jose Astrada is a 35-year old prisoner of the Oceania Cooperative Union military inside the Taal Volcano base.
In playing the game, you must use them while your team is in the Philippines and must retrieve the equivalent of a nuclear bomb from the Taal base.
Agila and Maya of Anito
In 2003, Anito: Defend a Land Engaged ser in the 16th century on the island of Maroka located in Asia. They included Agila and Maya which was tasked to find their father, the Mangatiwala tribe leader Datu Maktan. If they saw their father, it will restore peace to the island.
Namco Bandai Games' Talim
If you notice, there's a lot of games add some Filipino flair. In the Soul Calibur series, they added Talim. She is a priestess in the Village of the Wind Deity. Then, the tribe of people could control the winds.
When the winds told of the threat of the shards of Soul Calibur, she set out on a journey to return the shards to their rightful place and restore peace to the world.
Ara of Nightfall: Escape
A Filipino indie game developer, Zeenoh Games will include a Filipina protagonist dubbed as Ara. She is a journalist investigating a haunted mansion. She was stuck in the mansion and is looking for a way to escape. Looks that this game is exciting!
Nightfall is currently in a pre-alpha state, but the game was added to Steam Greenlight and the Square Enix collective for voting. If you want to know about Nightfall, check out its product page on Steam.