Good news to all Freelancers receiving their payment through Paypal! A collaboration between Digital Payment Company PayPal and GCash, micro-payment service provided by Globe, will provide freelancers and businesses with a faster and more convenient way to withdraw funds from their PayPal account.
Freelancers and micro, small to medium-sized enterprise (MSME) business owners can now enjoy zero charge on transferring and withdrawing funds and only within one day. They only need to link their PayPal accounts to their GCash accounts.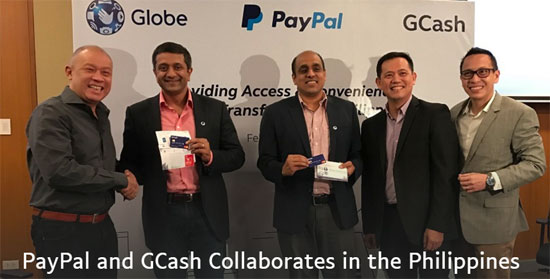 Both companies recognize the growth of internet and mobile engagement of Filipino users who are now adopting new mobile technology and services. With the partnership of Globe Telecom's mobile wallet service GCash and PayPal's international reach, MSME business owners and freelancers will be provided an efficient solution and more financial control by providing quicker access to their cash flow and capital.
Before this collaboration, MSME business owners and freelancers needed to wait several days after withdraw their funds and transferred it to their bank accounts. They were also charged transfer fees and withdrawal fees. But now, customers will be able to transfer their available PayPal balance without having to pay withdrawal fees and even getting their funds within 24 hours.
When an account holder links their Paypal to their GCash account, he or she can easily access his or her balances via the GCash app. They can also transfer their available PayPal fund to their GCash account using the app. After the successful transfer, their funds can be withdrawn through their GCash MasterCard at over 20,000 BancNet ATMs nationwide and over 12,000 Globe Partner outlets within the same day.
GCash and PayPal will be giving away free GCash MasterCards to customers who make a funds transfer from their PayPal account to their GCash account. Further details shall be announced through GCash's Official Facebook Page.