The Department of Interior and Local Government (DILG) asked the Congress to come up with a law that will prohibit the sale of vehicles to those who are unable to prove that they have any parking space.
DILG Secretary, Jonathan Malaya said to ANC's Headstart that aside from illegal vendors, illegally parked vehicles also contribute to traffic.
He furthermore said that the solution to the huge traffic is the no garage, no car policy. He also said that this is a big problem because of the existing one million vehicles that have no parking so a law is needed to be made.
The Senate Bill 201 or the Proof of Parking Space Act that was filed by Senator Sherwin Gatchalian will be supported by the DILG, according to Malaya.
This bill will only affect individuals and businesses based in Metro Manila. They will be allowed to purchase vehicles only after the execution of an affidavit confirming they have acquired a parking space either through purchase or lease.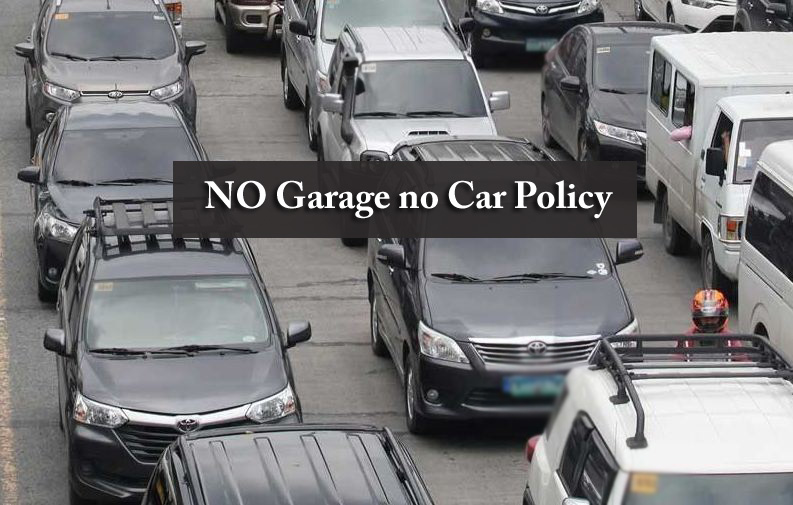 This Senate Bill No. 201 was filed in January during the 17th Congress and will be filed again in the 18th Congress by Gatchalian.
Back in 2017, Metro Manila placed the 3rd in the worst traffic in Southeast Asia as found by a recent survey conducted as part of "Unlocking Cities" a study done by global firm Boston Consulting Group.
Malaya said that the support given is due to the fact that they think it can be one of the long term solution to Metro Manila's parking problem.
The president of the Philippines, Rodrigo Duterte gave an order to the mayors of Metro Manila to clear primary and arterial roads within 60 days to reclaim all public roads.
Malaya said that the 60-day countdown started last Monday and they are very happy with the results so far.
Moreover, the DILG, according to Malaya, is recommending to the President that Metro mayors who fail to meet the 60-day clearing period be suspended.