The Philippine Passport will now be valid up to ten years from the current five years after a signature from the President.  This after Senate approved the bill extending Philippine passport validity during its third and final reading.
The said bill will greatly benefit overseas Filipino workers (OFW) according to its proponents.
According to the proposed bill, passports of minors aged zero to 17 years old shall be valid for up to five years, while passports for adults aged 18 years and above shall be valid up to ten years.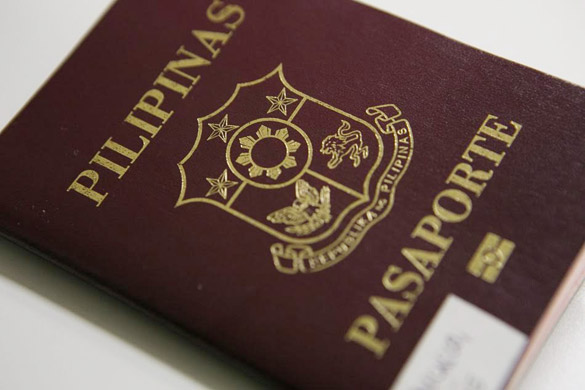 The bill will amend Section 10 of the passport law which states that, "Regular passports issued under this Act shall be valid for a period of five (5) years for minors, ages zero to seventeen (0-17) years old and ten (10) years for adults eighteen (18) years old and above."
There are 27 different sites all over the country where Filipinos can apply for their passport. However, the period of validity may be lessened by the Department of Foreign Affairs in case the national economic interest or political stability of the country is at stake, according to the bill.
'Filipinos should have the freedom to move around and even leave the country for whatever valid purpose,' says Senator Cynthia Villar, vice chairperson of the Committee on Foreign Relations.
'We could only be prevented by the government from leaving the country if there is a statutory basis for it; and the grounds are limited only to matters of national security, public safety or public health,' Villa added.
A similar bill, House Bill 4767 was also passed on third and final reading by the House of Representatives last February 13.